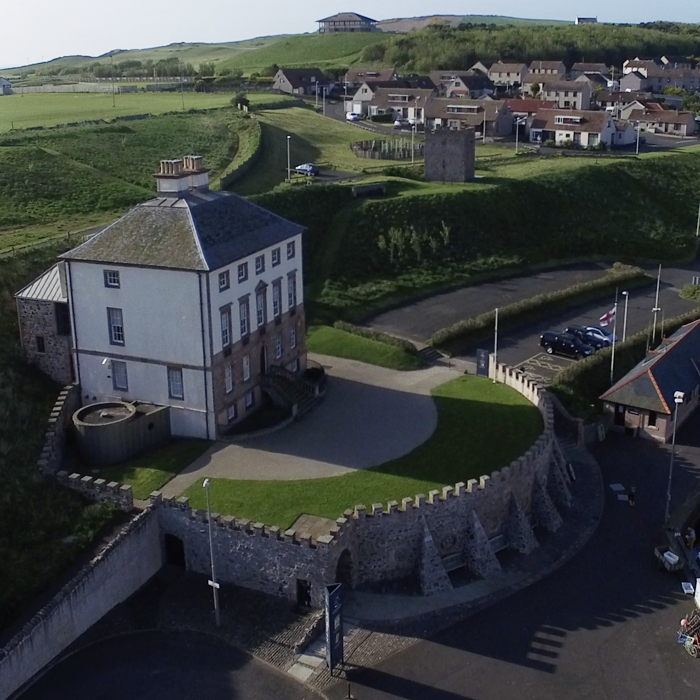 Gunsgreen House has looked the same for 300 years and more. This solid and beautiful building has stood the test of time on Eyemouth harbour side, its windows looking out across the buildings of old Eyemouth. Yet inside, it has changed and evolved – layering story upon story of folk who have lived worked, played and stayed there. Layers of the history of Gunsgreen through time were revealed by the 2009 restoration.
Eyemouth will undergo a further transformation over the next ten years. As the harbour side develops, green spaces and new businesses grow, the longed-for regeneration will gather apace, changing the view from Gunsgreen House across to Eyemouth.
By contrast, looking back across the harbour from the town, the exterior of Gunsgreen House will remain reassuringly the same, a testament to the architectural skills of the Adam brothers of Edinburgh in the 18th Century. Inside, however, the Trust is preparing for change. The accommodation will be upgraded. The cellar museum will be redesigned to keep pace with technology and visitor activity in the elegant downstairs rooms will be re-imagined.
Lots to be done, and lots for both young and old to get involved with in 2022 and beyond. Details of how to become a Friend of Gunsgreen House are available elsewhere on this website.