The Gunsgreen House Trust & Friends
Learn About the
Gunsgreen House
Trust & Friends
The Trust helps us protect and preserve Gunsgreen House.
The Gunsgreen House Trust was established in the summer of 1998, to fully restore the building, retaining all of its historic features and conserving the story of the building for future generations to learn.
The Gunsgreen House Trust acknowledges financial support, for the restoration and furnishing of Gunsgreen House from several generous benefactors, without whom, the restoration project would not have been possible.
The Trust
The Trust has been set up to preserve the past and create a future for Gunsgreen House as a successful visitor attraction, retail outlet, event space and accommodation provider. Working with local partners, our aim is to attract visitors to the area to explore the unique history of Gunsgreen House in its magnificent setting above Eyemouth harbour.
The Trust comprises people with local knowledge and specialist skills. Trustees are responsible for the strategic direction and financial viability of the House. Plans are currently being developed to improve the attraction for visitors and upgrade the accommodation. At the heart of the Trust's mission is the long-term viability of the building and effective interpretation of its history.'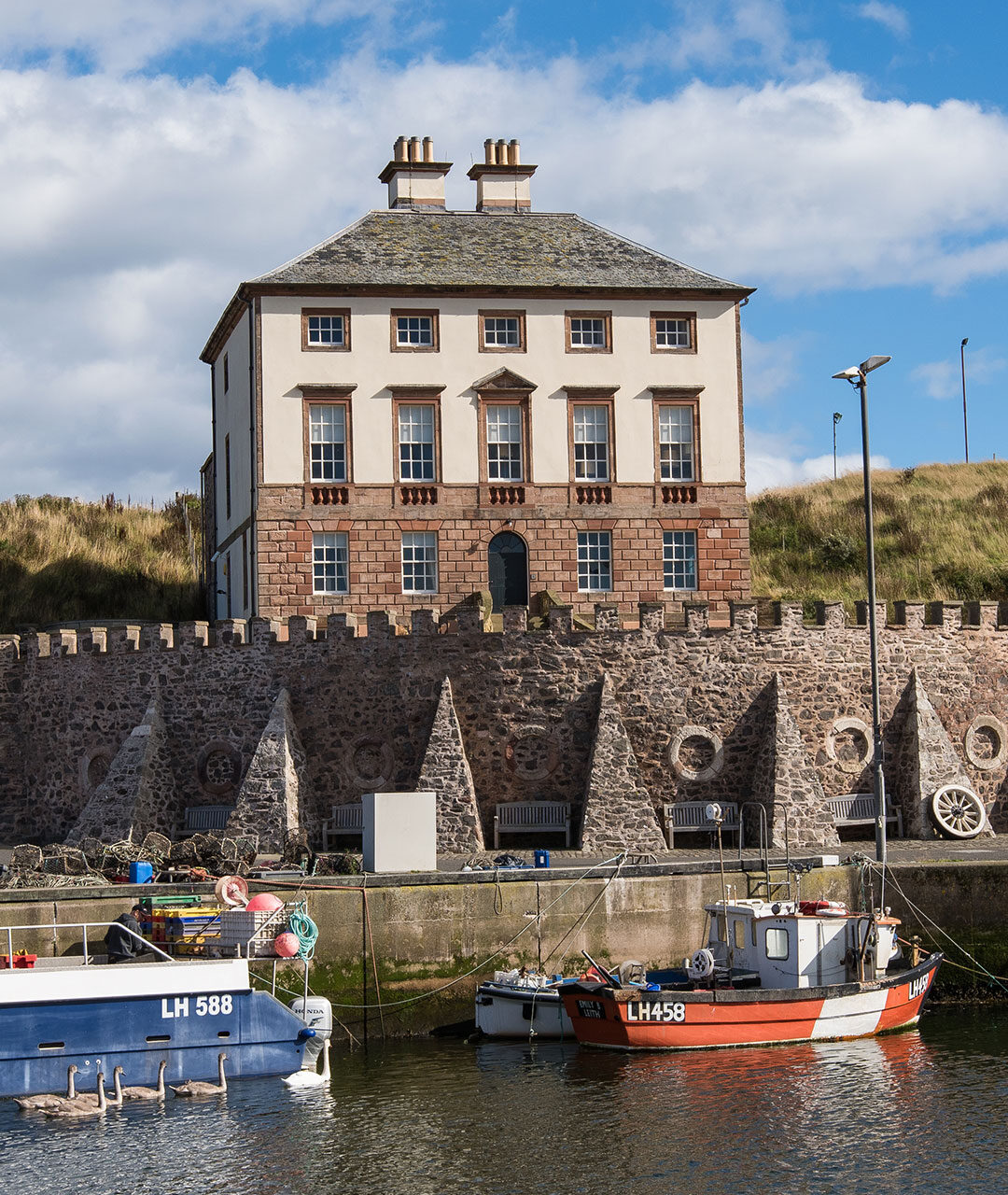 The Friends & Patrons
The Friends and Patrons were set up to encourage interested people to support the work of the Trust. The Friends as a group have been enormously influential throughout the fundraising and restoration of the house. Without the generosity, enthusiasm, and expertise of the Friends, much that is now known about the house and much of what you see when you visit would not have been achieved.
As we move into a new era of development at Gunsgreen House, the support and activity of the Friends and Patrons is more vital than ever.
Friends:
It costs just £10 (£20 family) to join our growing band of Friends. You will receive
regular newsletter and program of events.
Free or reduced admission to an annual event celebrating aspects
of the house, its history or its future.
Opportunity to volunteer in activities and participate in special
events.
Patrons:
Those who wish to make a more substantial commitment to the organisation are invited to join as Patrons. Patrons are asked to contribute at least £100 a year. As a Patron, you will receive all the benefits of being a Friend, plus an invitation to offer your specialist skills in support of long-term policy.
To join the Friends & Patrons of Gunsgreen House go to https://membermojo.co.uk/ggh and complete the straightforward online form and payment process. If you'd prefer to complete a paper copy of the form please email info@gunsgreenhouse.org